Date Added: 8/28/2015, by Stephen Hanley
Resiliency is the ability to bounce back following adversity. After the devastation wrought by Hurricane Katrina on New Orleans, many questioned whether the city could ever be rebuilt. But actor Brad Pitt organized a campaign called the Make It Right Foundation. It has built more than 100 homes in New Orleans, most of them in the worst hit area of the city — the Lower Ninth Ward.
Every one of the houses Make It Right has constructed meets LEED Platinum certification standards, the highest designation for sustainable building recognized by the U.S. Green Building Council. All of them are raised 5 or more feet off the ground to lessen the chance they will be damaged by flooding in the future. All of them also have a way to access the roof from the attic to make sure residents can't get trapped during a flood — a situation that happened much too often after Katrina.
To lower the cost of monthly utility bills for residents, the homes included solar panels that reduce energy use from external sources. The typical utility bill for electricity and gas is $30 a month — 65% less than is typical among other houses in the neighborhood, according to Make it Right senior adviser Taylor Royle.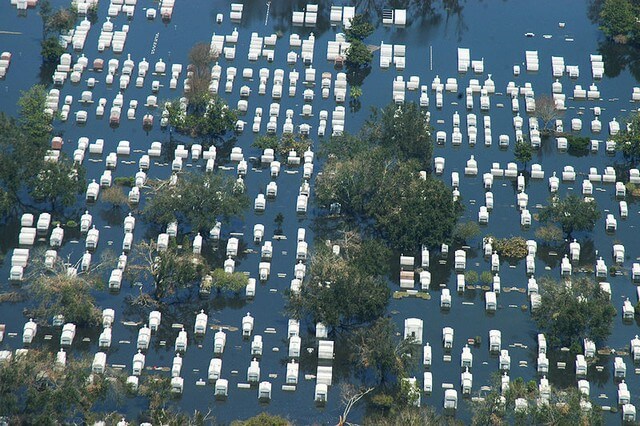 Read More about Resiliency Is Goal Of Greener New Orleans appeared first on Green Building Elements. Photo Credit: FEMA