Date Added: 8/20/2015, by Stephen Hanley
Having been interested in tiny houses for a while now, I continue to be pleasantly surprised by new developments in the movement. One of the more recent developments in the many uses for tiny houses is making permanent housing the first, most crucial part of a comprehensive strategy to help counteract homelessness. Home ownership is a significant step forward for most members of the homeless community. It is perhaps the most important factor involved in restoring a sense of dignity for a homeless individual.
As Kelly Schwend, Maureen Cluskey, and Michael Cordell point out in their 2015 SAGE Open study, "Lifestyles and Goals of Homeless Male Shelter Users," structured, goal-oriented programming is essential "To move individuals from poverty, addiction, chronic disease, and homelessness to self-sufficiency and reintegration into society." In other words, a permanent home alone is not enough. Individuals also need a built-in support system and goals to work toward. Therefore, the addition of a network of career mentors, coaches, and teachers, for example, helps immensely.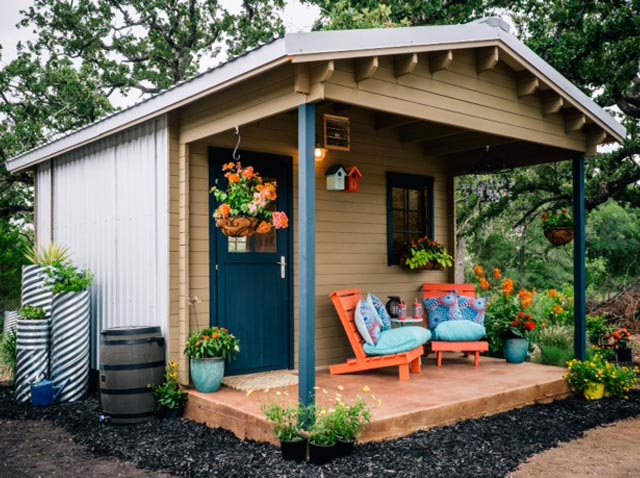 Read More about Tiny House Trends: Homelessness & Sustainability appeared first on Green Building Elements. Image by Mobile Loaves & Fishes